Posted by BB on 19th May 2022
Properly collecting and storing spent shell bullet casings has never been more important. The Brass Transporter aids in preserving latent print detail for imaging and swabbing for DNA while maintaining maximum security for every spent casing. The Brass Transporter will provide a pristine sample from the scene to the lab without cross contamination. The all new Brass Transporter is the way to standardize the collection, storage and transportation of the spent casings. The 3 part system consists of a collection tool, collector holder and evidence protector. The small transporter (5" x 4" x 2.75") can easily be stored in a squad car and won't take up too much room on the examination desk or in the evidence storage room. Each pack comes with 4 transporters, enough to securely hold 12 casings. Brass Collectors are sold separately.
6 STEPS FOR STANDARDIZING CASING COLLECTION
STEP 1
Squeeze Brass Collector to activate collection spring and insert into open case.
STEP 2
Once inserted, let casing slide to end of collector then release squeeze so Brass Collector holds casing tig.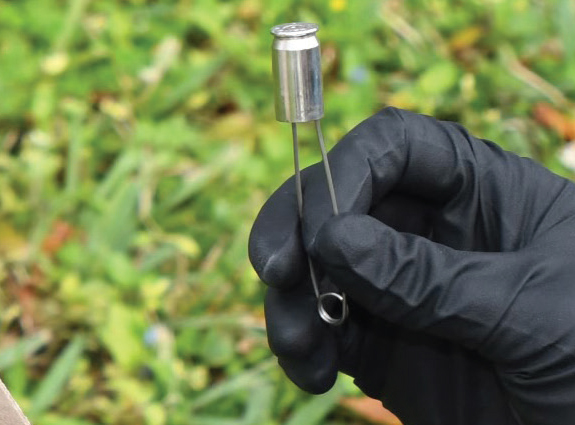 STEP 3
Place Brass Collector in one of the 3 pre-drilled holes in the Brass Transporter.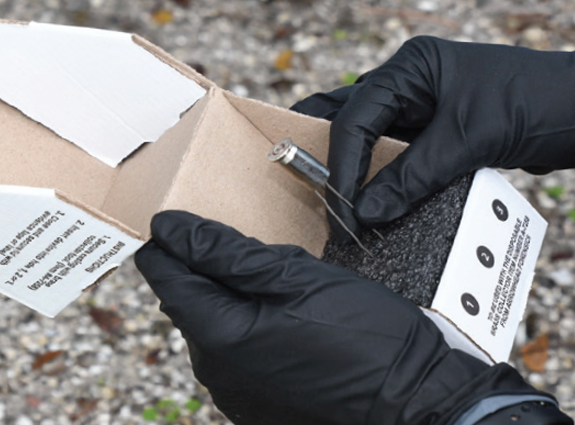 STEP 4
Fill out pertinent collection data on the pre-printed areas of the transport box.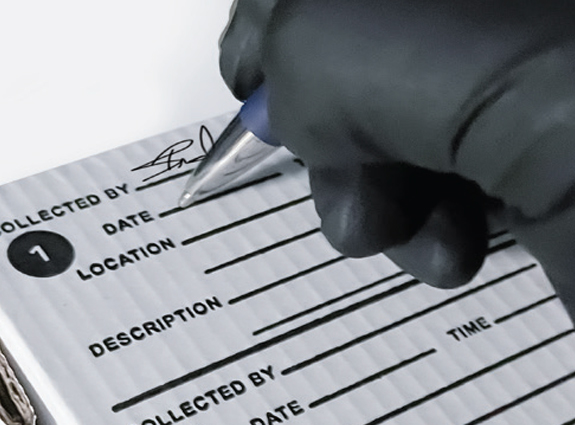 STEP 5
Continue the collection process for up to three (3) casings per transporter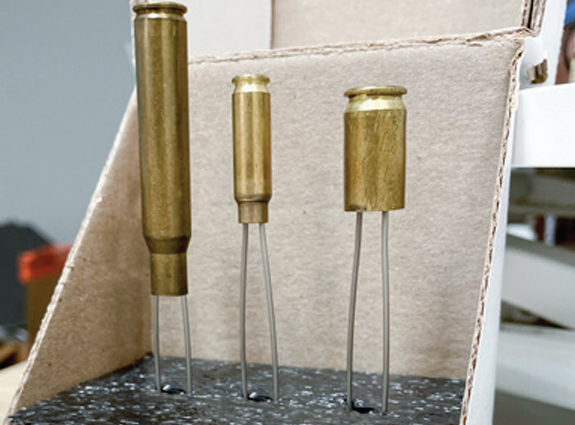 STEP 6
Seal transport box with agency approved sealing label and specifications.